We here at Okamoto Kitchen are always on the hunt for that next event we can be at! We need to make money. But also it's fun! We have two major summer events coming up. If they seem like your speed, definitely stop by and visit us too!
626 Night Market
626 Night Market is a huge, Asian-focused event that's held in Arcadia. The event occurs 4 different times during the summer and runs for 3 days per event. June 30th, July 21st, August 11th, and September 1st. It is held at Santa Anita Park near the race track. On Fridays and Saturdays, the event goes from 4PM – 1AM. On Sundays they wrap it up earlier by 11PM. It's also a cheap event, $3 for Friday an Sunday and $5 for Saturday. As for children under 6, they get free entry.
The event is outdoors with a lot of booths! There's not just food, there's also crafts, merchandise, and entertainment. There'll be booths selling hand made arts and crafts. This year, the cast of the show about a Chinese-American family, "Fresh Off the Boat" will be having a meet and greet.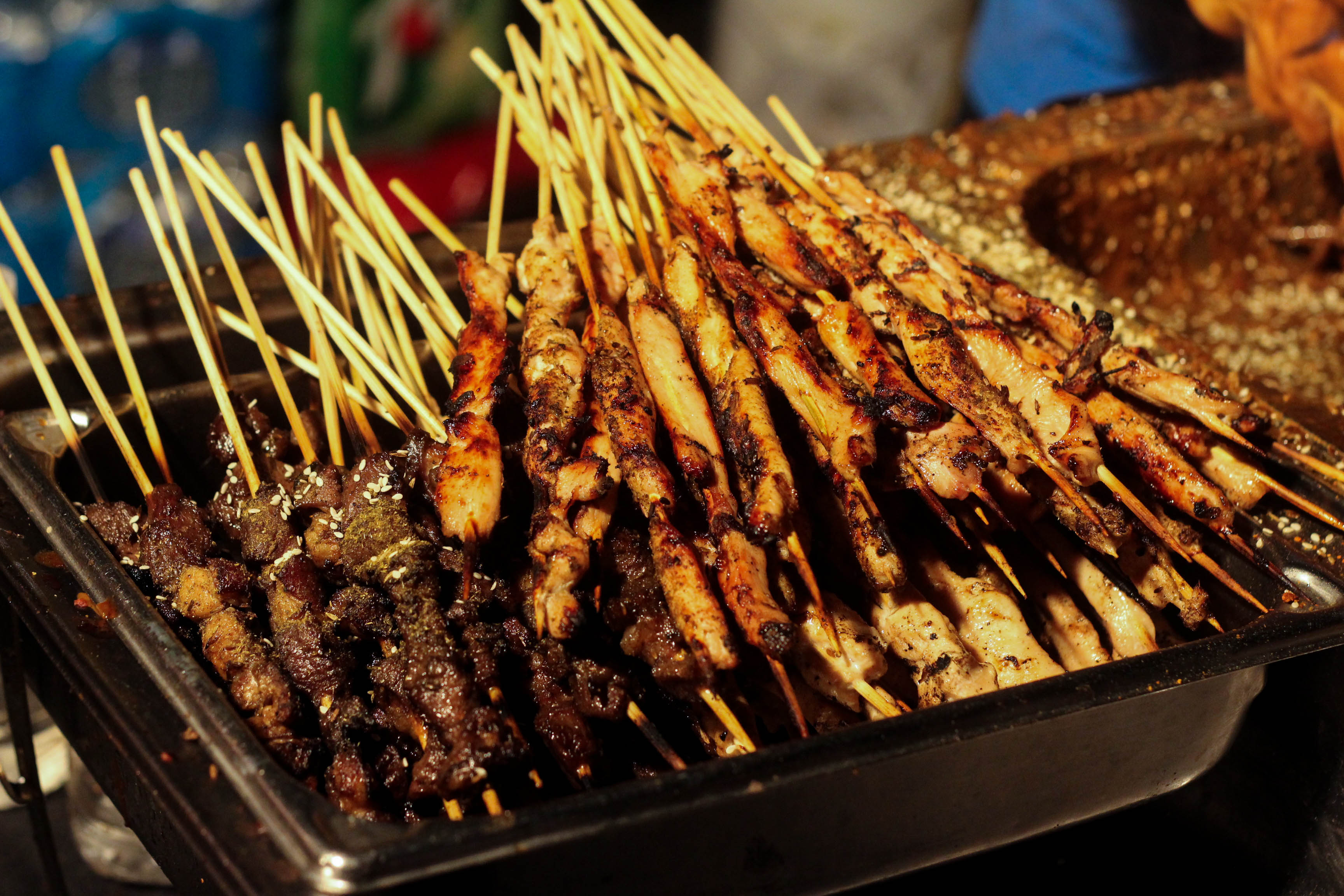 Of course the main draw of the event is the food. 626 emulates the night markets in Asia where you can go from booth to booth and try out plenty of different food on the cheap. There's plenty of different Asian goods, all sorts of BBQ, fried squid, rice balls, and boba as well as non-Asian fare. There's a lot of gimmicky food items so don't be afraid to ask someone about the food in their hand before spending money! Okamoto Kitchen will also be there at the food truck area!
Anime Expo
One of the biggest anime conventions in the US by FAR. With 100,000 attendees, the next biggest anime convention boasts about 30,000. People fly in from out of state for this convention. Anime Expo is often held at the Los Angeles Convention Center and has been the biggest anime convention for 13 years. It's not cheap, however, a full weekend pass is about $90 and 1-day pass is $55. So unless you're a hardcore fan, we recommend just visiting us at the food lot. Sitting down to eat and just people watching and cosplay guessing is a very fun activity we highly recommend!
 One of the main draws of anime conventions are panels from industry insiders, from translators to voice actors to creators. There's guests from America and plenty of guests from Japan. The dealer's room is also a big draw. There's major vendors, like Toei animation, with booths showing off the new shows, and plenty of small shops with rare to find figures and manga. They sometimes carry goods that are even hard to find online or more expensive online.
Cosplay is a huge part of an anime convention as well. As we mentioned before, it's fun to just sit around an watch them as well. There's plenty of photo shoots for cosplayers to participate in and contests and events. Even if anime is not your thing, stop by the truck and people watch and maybe buy a ticket next year!
These are just some of the summer events we're looking forward to! Check our home page to see what other summer events we'll be attending!